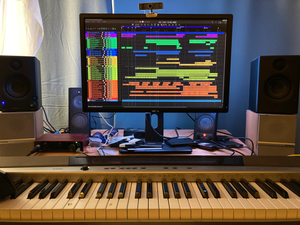 Unofficial recomposed music inspired by Watchdogs Legion/Ubisoft.
Unofficial recomposed score for D&D's Dark Alliance Game.
Entry to DC's Stargirl Scoring Competition by Spitfire Audio. 
Ancient Hacker Original Composition for the game
Corporate Music Demo Reels
I love writing music for car commercials and when I saw this video by Lexus, I could not help but to write my own unofficial music for it (currently available in stock music libraries). All the production was done from my home with my own equipment and software.